So I had one post, and it got too long. So while that was all tech stuff, this is more personal stuff.
---
The main aim for coming back to NZ (rather than staying in the UK) was to explore more of this part of the world: NZ, Australia, the Islands, Asia. We've not left the country yet (except for a quick trip back to the UK in 2014), but we've been exploring a bit of NZ, mostly places we'd not been before, like around Queenstown, Milford, Napier and a few other places.
There feels like there is a fair bit of unfinished business in Europe tho - Iceland in summer, mostly - so a trip back there might have to be in order, in a year or so.
So, after 2 years, moving back from the UK has been 100% the right thing to do. It's made a lot of sense, and has paid off in mostly non-financial ways. We are both happier here, I think, especially this close to the beach.
And then there is this guy: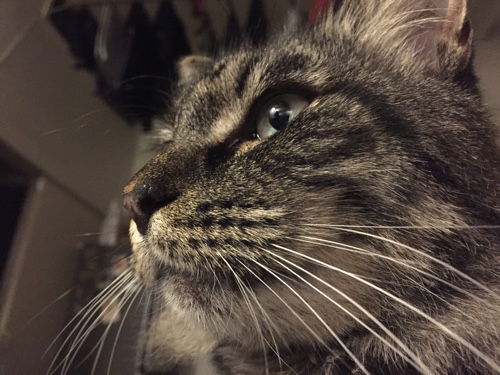 ---
I've not been out on the Mountain Bike as much as I wanted over winter, but still, I managed to complete half of the race I entered.
That sounds, on paper, to be a bit of a failure, but give what happened and the terrain, I was happy to even cover the 21km! Pretty sure I don't ever want to see my calf muscle cramp like that again.
Having decent single track - albeit not a lot, yet - right on my doorstep helps a lot. And it's not too hard to get to Woodhill if I want a change, tho it can get expensive renting a car!
I'm planning on doing the Partners Life Dual in March tho. Just the 26km MTB - should be fun.
I did try Downhill MTB in Queenstown. Not my thing, but I can see the attraction.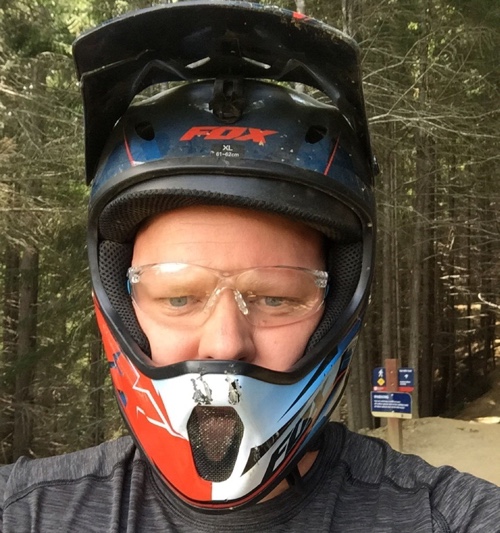 ---
And on the health front, I'm fitter and healthier than I've ever been, I think. I've finally found an exercise "regime" which works for me - High Intensity Interval Training (HIIT) with a group 3x a week, and cycling in between.
It's gone from it's being something I had to do, to something I miss when I don't do it. (Except this week. This week I need a rest...)
It's very nice to be able to just do things - eg, walk the Routeburn, knowing I can do it, without any special training.
Still a few things to sort out on this front - weight mostly - but I have a plan, so lets see how it goes!
---
2015's been a good year, if a bit of an imbalance between work and not-work, but not so much as it's been unmanageable. 2016 is looking good!