It's finally up in the store: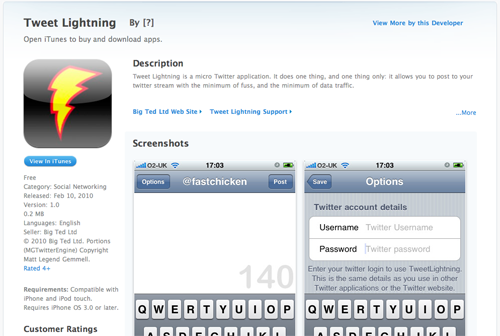 Feel free to grab it off the iTunes store. And even more information here.
Thanks to Shaun, I have an update to do already, but it's a very minor one, only happens in one situation (which, if you download it, you will notice - look for @(null) when you first use the app!), but it doesn't change the function of the app or crash it, so it's not an urgent one to fix.
Now, to resist putting in more features! Just one....