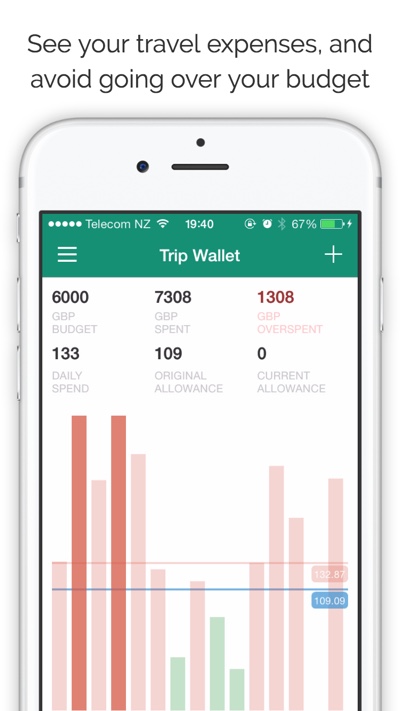 Keep tabs on your spending whether you are traveling, or at home!
"Helped me a great deal to keep expenses under control." - "Popiage", Israel

"Great app to have for your travels. The most useful thing on my phone right now." - "Georgie Porgee", Australia

"Loved that I could then email the completed file and reconcile it against my accounting." - "Impressed Business Owner", Australia

---
If you are having problems with Trip Wallet, please have a read of the support page or drop me an email.
---
Do you need to keep a close eye on how much you are spending? Regardless of whether you are on holiday, or only need to track day to day spending while at home, Trip Wallet is the app for you.
You can keep track of how much you have spent on a given day, as well as work out how much your daily budget is, and if you will go over that budget.
Trip Wallet is useful when you're traveling, and at home.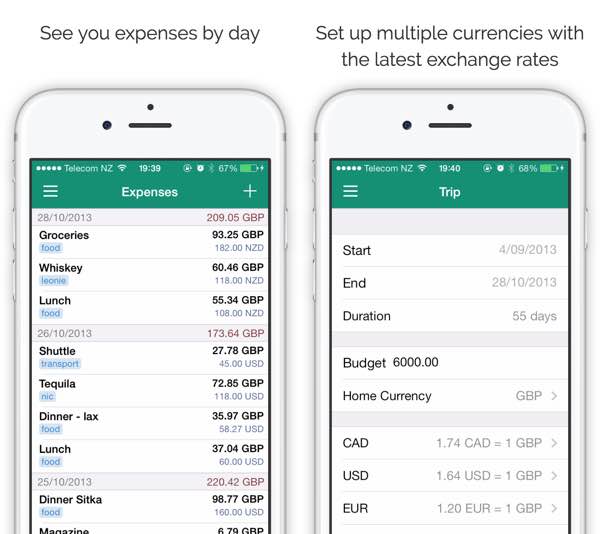 Features
Record your expenses, and tag them so you can categorise them later
Handles multiple currencies - great when your travel takes you through more than one country on the same holiday
Export the wallet to a CSV file to use in Excel
Get automatic currency rate updates - no more trying to work out what the rate is
Check your budgeted spending against how much you are actually spending
All entries are shown in both your home currency and the visited countries currency
Simple Setup - all you need to setup Trip Wallet is your total budget for the trip, exchange rates for the countries you will visit, and holiday start and end dates.