Invoice Template Fields
MAF2 allows you set the default template for when you send an invoice by email. This can be set in the settings: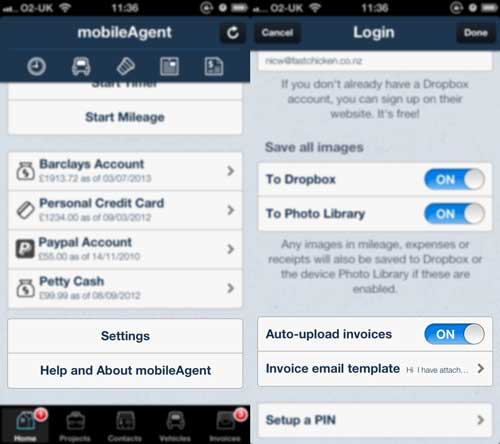 You can use a number of replacement fields to bring information about the invoice into the email. All replacement fields should be surrounded with the # sign, eg #INVOICENUM#
INVOICENUM : The invoice number to use, eg BIGTED005
PROJECTNAME : The name of the project
DUEON : The date the invoice was/is due on
OVERDUE: If the invoice is overdue, the string (which is overdue).
TOTALAMOUNT: The tax-inclusive amount of the invoice, including currency symbol
MYNAME and YOURNAME : The name of the user using mobileAgent
The default invoice template is below, however you can put any text in that you want. You can also edit it for each invoice, before you send it.
Hi

I have attached invoice #INVOICENUM# for #PROJECTNAME#

This invoice is due on #DUEON#. #OVERDUE#

Amount: #TOTALAMOUNT#

Thanks

YOURNAME#
Note: The sending of the invoice is done by the MAF website, not from your phone.